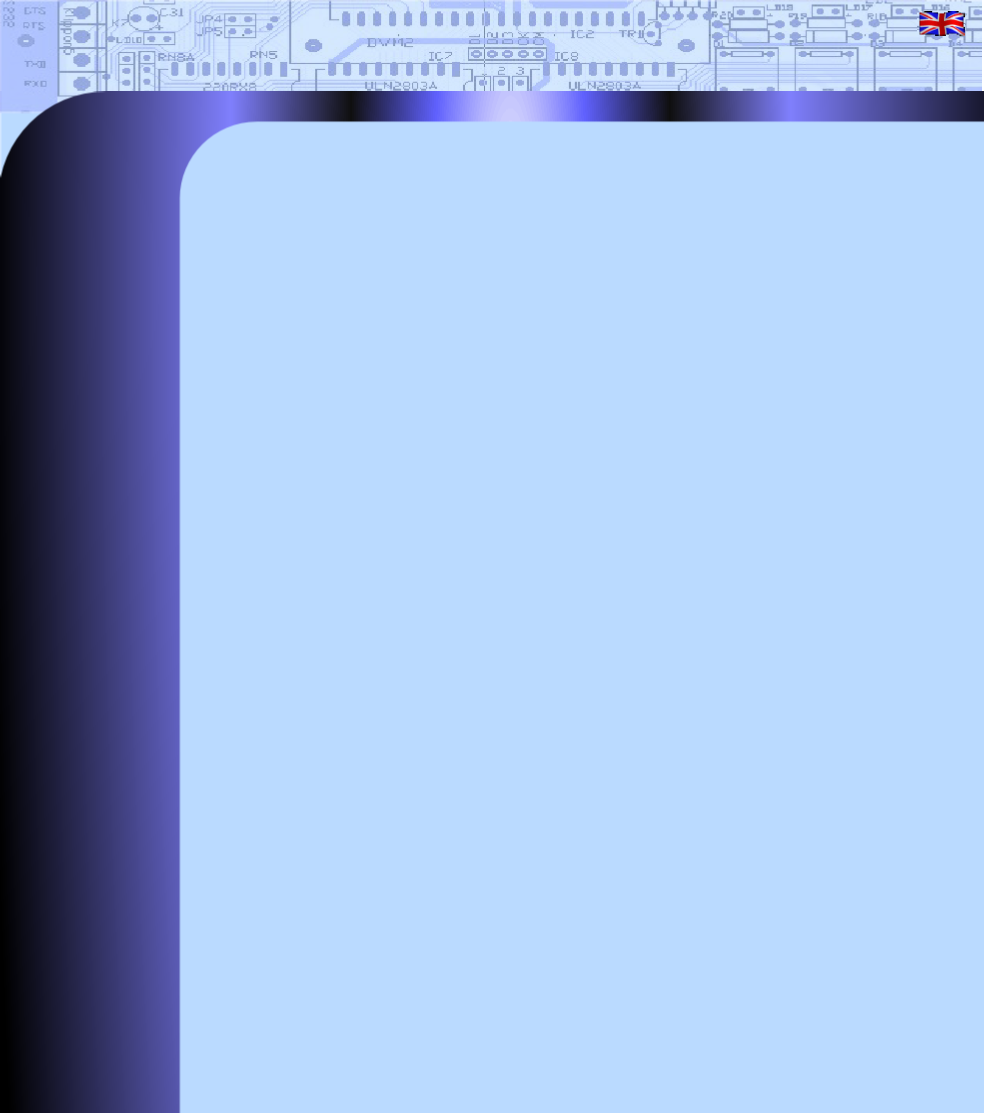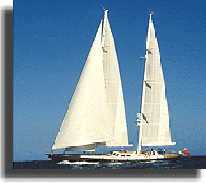 A remote control sail handling system was designed and installed in a custom made luxury Superyacht , "YannekeToo" built by Camper and Nicholson Yachts in 1995.
The original system worked well and was upgraded in 2005 while the yacht was moored at Yacht Haven in Phuket , Thailand.
Click on picture for more information about YannekeeToo
Custom Industrial Radio Control systems have been designed for a number of applications.
A typical one is for Remote Control Sail Handling .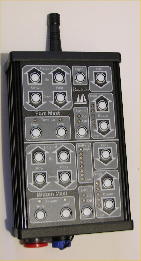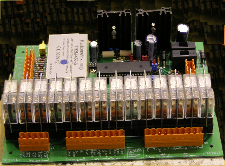 The system uses the licence exempt 458 Mhz band and operates from anywhere on deck .
It has an effective range of about 100metres from the boat and signals are encoded for specific yachts.
There are also a number of separate frequencies available to minimise any interference.
The IP67 Handset controller has an attractive membrane switch panel which can be backlit at night using an adjustable intensity red LED system.
Sail Raising, Lowering , Furling , and Latching can be operated on both masts.
There is also an LED feedback of the state of the boom.
Other feedback displays can be incorporated in this bi-directional radio system.
The handset operates using a rechargeable battery which has a charging socket on the case.
There is also a large red Stop push switch so any operations can be immediately arrested simply by pulling the controller towards the body.
The switch has to be twisted and pulled to Start the system.
The Control PCB on the left interfaces to the existing hardwired hydraulic control system .
Various protocols are built into the remote control system to ensure safety and prevention of damage to expensive sails and gear.
Loss of signal results in some operations like sail raising , lowering and furling stopping immediately.
Other Latched operations stay in their last state.